News

Meeting with Klementyna Suchanow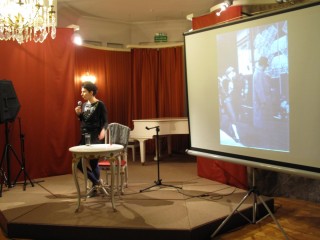 2013-04-28
Klementyna Suchanow, the author of Argentyńskie przygody Gombrowicza/Gombrowicz's Argentine Adventures and Królowa Karaibów/Caribbean Queen published in April 2013.
This was also the last day on which it was possible to see in Wsola the display of the writer's letters to Juan Carlos Gomez.
Caribbean Queen is an exciting report with literature in the background – the author writes about the present and the past of Cuba where she looked for the letters exchanged between Witold Gombrowicz and Virgilia Pinero, a Cuban who was one of Gombrowicz's closest friends in Argentina.
In Wsola Klementyna Suchanow told us about Argentine friendships of the author of Diary, her latest book, and the research carried out in Cuban archives.
Komentarze