News

Alternative Women's Day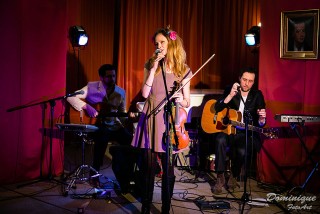 2013-02-24
Concert given by the MARYNA C group.
The concert-performance presented the texts of a great Russian poet Marina Tsvetaeva in unusual blues and rock arrangements. Maryna C. theatrical and musical Project has been developed by a group of young artists who call themselves a "poetic alternative". Tsvetaeva's poems were sung by Paula Kinaszewska, an actress and vocalist, collaborating with the theatres: Narodowy, Teatr na Woli, Studio and Drama Laboratory. Brothers Bartek and Hipolit Woźniak composed the music.
Photos Dominik Musiałek
Komentarze